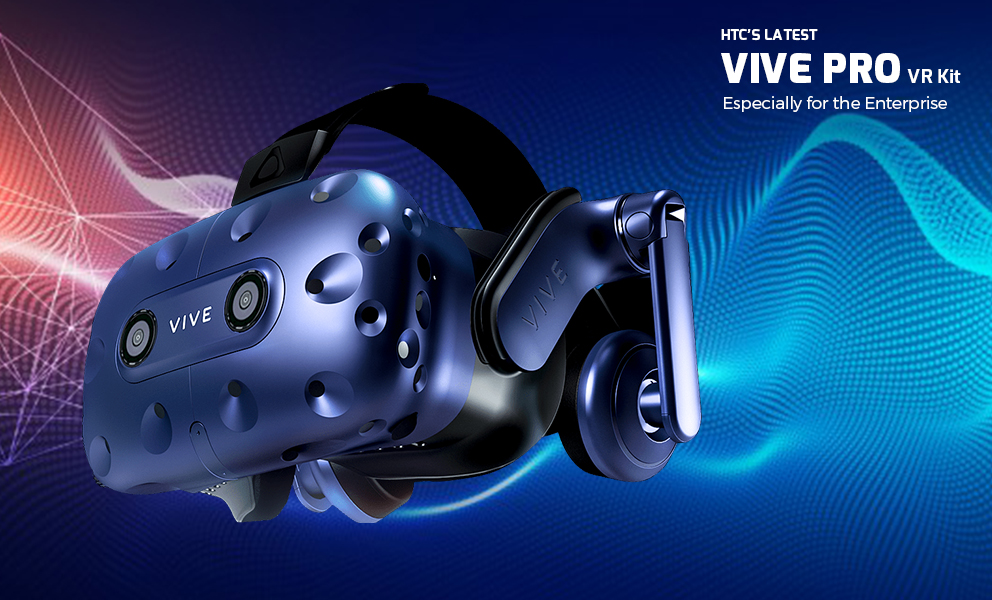 Are you a business buyer who is totally into VR immersive technology?? If yes, then HTC's latest Vive Pro VR kit is exclusively built for you. It has got everything you would ever demand, a headset including two controllers, and two second-generation Steam VR base stations for tracking movements. These new base stations are pivotal to supporting a large track area, almost 33ft by 33ft. You might need to buy an extra pair of stations to get that full coverage, but you are ensured with a totally immersive and wonderful experience. The HTC's latest Vive Pro VR kit is geared towards training and designers.
With its competitors like Oculus Go which are turning conjectures into reality providing a wonderful VR experience at relatively lower prices, the kit is viewed to be expensive. Nevertheless, HTC has told Fortune that it wants its corporate sales to represent 30% of its VR revenue by 2020. HTC has a broader vision than just involving with video games. It is focusing on companies wanting to use the VR technology for tasks like designing virtual homes which people can view prior to the construction.
There are many plans to keep the HTC's latest Vive Pro VR kit up and running. $199 plan gives a two-year warranty while $299 gives immediate replacement parts without having to return any broken equipment first. HTC is definitely going to take a hike on its revenues, as the audience may be really willing to purchase the premium packs for an upgraded experience.
This kit is useful for a large business. Its expenditures could be recouped through more realistic training scenarios and more efficient design works. HTC is taking a different strategy with the Vive Pro and has built this wonderfully designed kit especially for the enterprise and that is why it is called Pro.