An Alaska-based Software Developer named Ross Martin has become the first buyer to get his hands on the much awaited VR Headset- Oculus Rift. However, what makes this news even more exciting is the fact that the man who brought this amazing piece of technology to reality and, Oculus Rift CEO, Palmer Luckey himself flew to Alaska to deliver the first Oculus Rift package.
Ross Martin described as an avid gamer became the lucky first buyer after he placed the first pre-order for the Oculus Rift VR headset worth $599. Martin revealed his cause of interest in buying Oculus Rift from a choice of other VR headsets to be the long-term commitment of Luckey to the project.
He also added by phone that, "Palmer and all those who started developing Oculus Rift were the first of all in the game." "The team behind the Rift is in it for the long haul, and that's where their core competency and focus lies."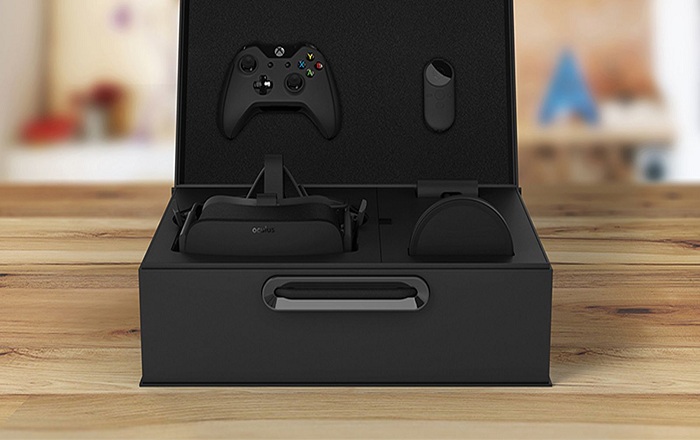 As per reports Martin placed a pre-order for the Rift as soon as pre-orders were opened for the consumers in January. However, he wasn't at that told that he was the first consumer to have done so. Martin further revealed as to how he received a phone call informing him that his Rift will be delivered in person. Even so, he wasn't told that Palmer himself would come to deliver the headset. It was when Martin checked Luckey's tweet about his delayed flight that he figured it out.
The device is scheduled to be shipped and dispatched for other consumers on Monday and that is when Martin along with others will be able to activate the headset as the software releases on Monday. Looks like Martin will be surprised along with the rest of the Rift customers.