HTC Vive Pre made the headlines recently after it sold over 15000 VR headsets in less than 10 minutes after it was made available online for pre-orders. HTC Vive is the second Virtual Reality headset to be released this year after Oculus Rift and has successfully wowed the audience resulting in the headsets being sold out in just 15 minutes of its availability.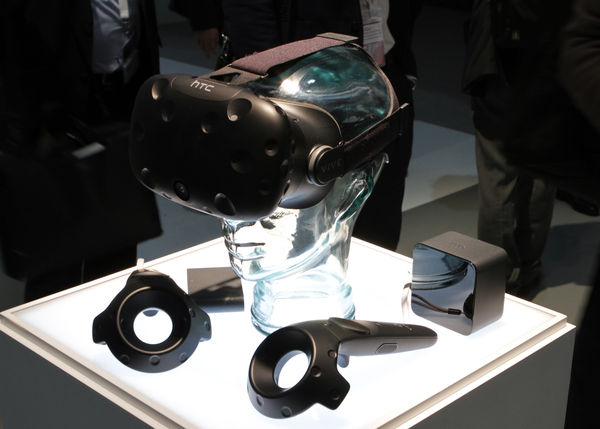 HTC's headset is called Vive Pre as it is available only for developers for now, as an SDK in order to encourage them to create new and exciting content in the form of games and videos for the device. HTC Vive serves both as an entertainment device along with a computer interface. Vive may look like just another VR headset which needs to be mounted on the head for an immersive experience; however the distinction is seen in the fact that Vive offers two tiny black boxes to be fit in the corners of your room in order to produce accurate room tracking.
HTC Vive Pre is a colossal rounded headset with a bunch of wires running over the head along with a strap in a braid. The wires have been reduced compared to the previous vive version however, there still exists long cable in the Vive Pre that extends over your head and connects to a small box which is further plugged into a powerful PC.
HTC Vive offers fantastic room tracking and positioning which works seamlessly with the motion controllers to give a satisfying and convincing Virtual Reality experience. HTC with its footing in the Smartphone industry has used the company's assets well into play. Vive Pre comes with a 1080 x 1200 pixel resolution split for both eyes. Also, the Vive sports a brilliant 90Hz refresh rate making the device stand out at par excellence.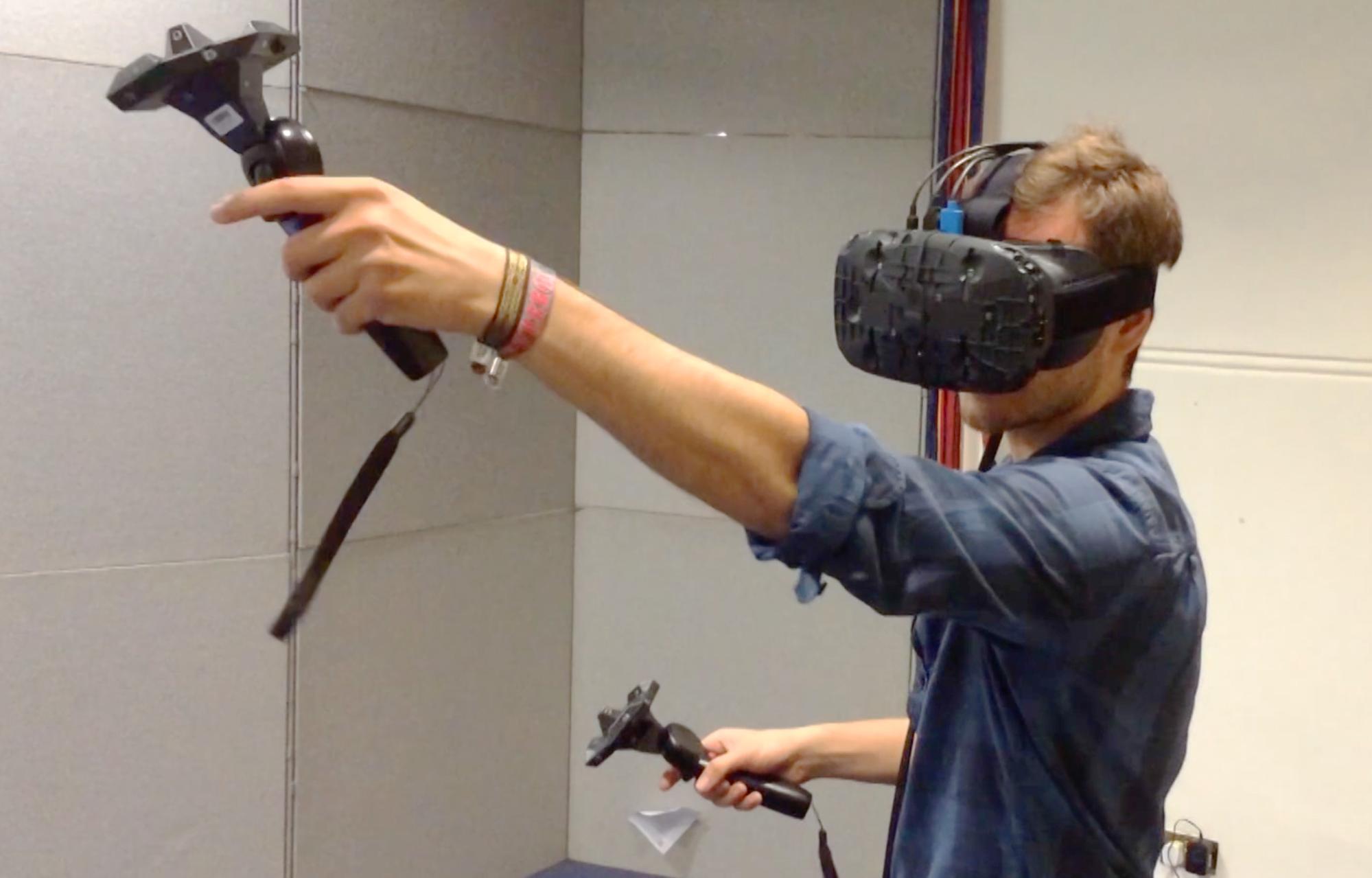 Vive's unique Room tracking feature uses sensors such as Gyroscope, accelerometer and laser positioning system to track and sense physical movement across a maximum area of 15 square feet. Thus, the headset tracks your movements allowing you to get up, walk and interact with the virtual world.
HTC Vive Pre has been launched for $799 (big bucks) which is $200 more than that of Oculus Rift. However, the additional features and the brilliant and subtle performance is enough to drive the audience in favor and invest in the VR technology.